A.I.R. Vallauris
Located in the heart of the old town Vallauris, A.I.R. Vallauris (Artists in Residence), a non-profit association, welcomes artists from around the world to its lodgings and studios to meet with local artists and to research and create new works in a unique setting. Now in its 16th residency season, A.I.R. Vallauris has welcomed over 250 international artists since its conception in 2001.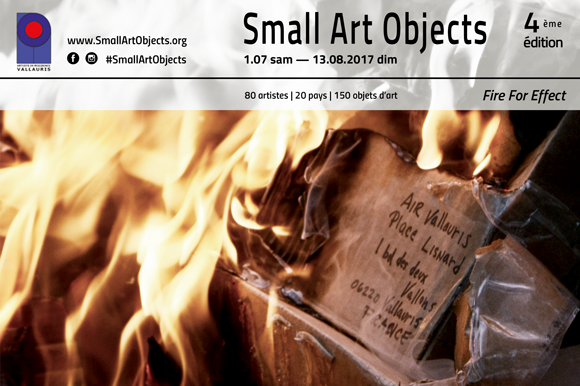 Small Art Objects 2017
The "Small Art Objects" event is a competition highlighting artworks with a maximal dimension of 15 15cm x 15cm x 15cm. The fourth edition on the theme «Fire for effect» takes place in Atelier A.I.R Vallauris from July 1st until August 13th. For more information click here.
Call for Artists 2018 17th SEASON
The schedule for 2018 artist residencies programme is now available. Applications are open to all artists (fine-arts, crafts, design, sculpture, architecture, filmmakers) seeking an opportunity to present and realize a project in a rich cultural environment. For more information click here.
July-August Residency
We are pleased to host the artists Stuart Asprey (USA), Sandra Ivany (USA), Trisha Kyner (USA), Simphiwe Mbunyuza (South Africa) & Edurne Otaduy (Mexico).
Atelier Tremplin
The "Atelier Tremplin" program is specifically designed for recent graduates of Ceramic schools: undergrad or graduate cursus. The goal of the Atelier Tremplin is to provide a platform for new graduates that will assist them in making their initial steps into the professional field. The program is designed to give recent graduates a structure to develop and explore their creativity through housing, studio space, exhibitions and opportunity for community engagement. More details here.