Located in the heart of the old town Vallauris, A.I.R. Vallauris (Artists in Residence), a non-profit association, welcomes artists from around the world to its lodgings and studios to meet with local artists and to research and create new works in a unique setting, A.I.R. Vallauris has welcomed over 300 international artists since its creation in 2001.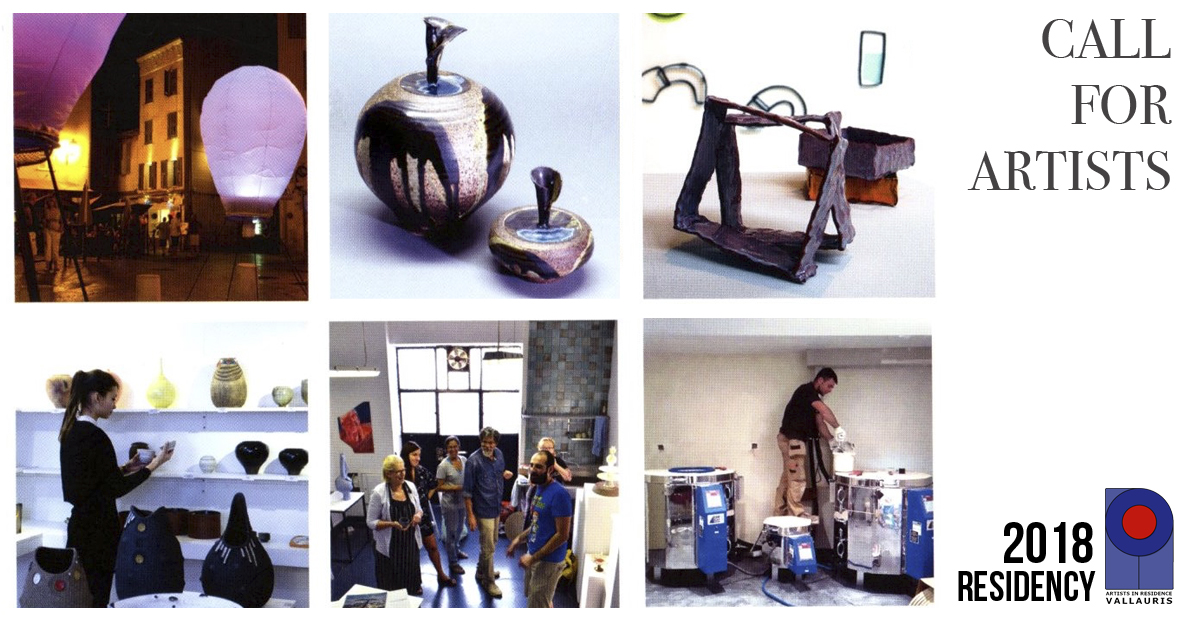 Permanent exhibition in Gallery Aqui Siam Ben
Our upcoming exhibition is on 15th of June 2019...
We are very pleased to welcome Alexi Butts, Phil Haralam, Heidi Hollmann, Heather Ossandon, Taylor Robenalt to our Standard Residency program Peta Berghofer to our Atelier Tremplin program

XXVieme Vallauris International Biennale of Contemporary Creation and Ceramics
This event will take place in Vallauris from Saturday, June 29, 2019 to Monday, November 4, 2019. For more information go here
Call for Artists: Residency Programs 2019 We are currently accepting applications for remaining spaces in both the Standard and the Atelier Tremplin residencies.


Upcoming submission deadline:
>>> May 31, 2019. For more information, please click here...
Atelier Tremplin
The "Atelier Tremplin" program is specifically designed for recent graduates of Ceramic schools: undergrad or graduate cursus. The goal of the Atelier Tremplin is to provide a platform for new graduates that will assist them in making their initial steps into the professional field. The program is designed to give recent graduates a structure to develop and explore their creativity through housing, studio space, exhibitions and opportunity for community engagement. Please click here for more information