Located in the heart of the old town Vallauris, A.I.R. Vallauris (Artists in Residence), a non-profit association, welcomes artists from around the world to its lodgings and studios to meet with local artists and to research and create new works in a unique setting, A.I.R. Vallauris has welcomed over 280 international artists since its creation in 2001.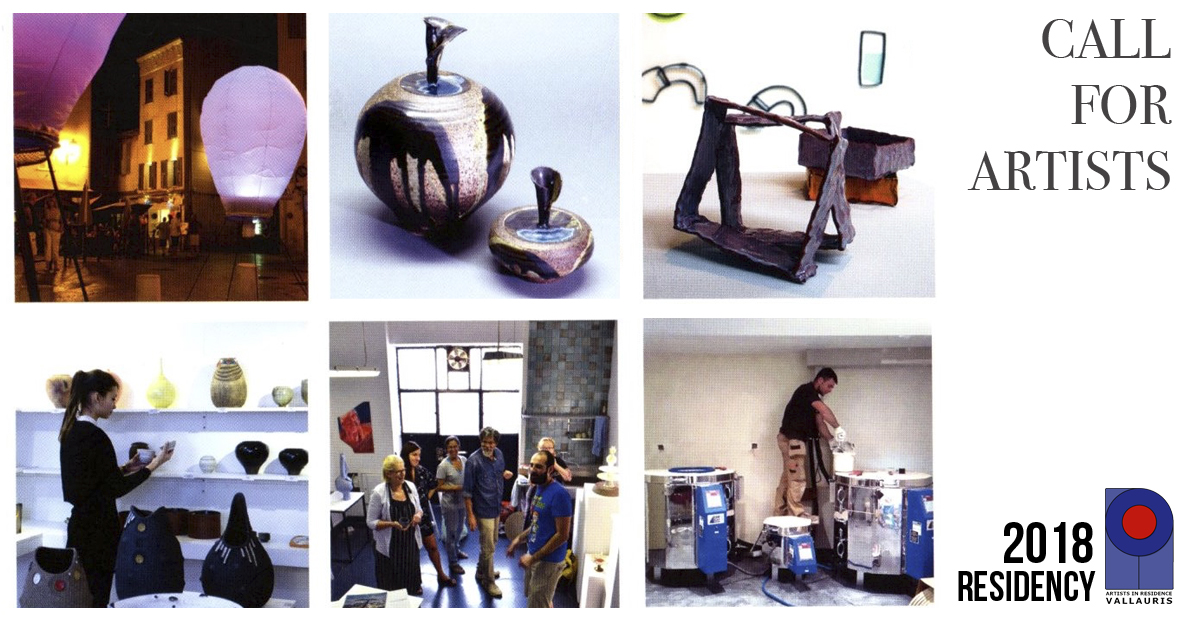 We invite you to apply to our artist residency program.
For 2018, we are pleased to inform you that we will have an additional studio space at our disposition which has been completely renovated and equipped. To request more information please email us at: contact@air-vallauris.com
Galerie Aqui Siam Ben
Come see the works created in residence by our international artists. Galerie Aqui Siam Ben: 1 Boulevard des deux Vallons, place Lisnard, 06220 Vallauris Open Tuesday to Saturday 10.am to 12.30.pm - 1.30.pm to 6.pm
Small Art Objects
The "Small Art Objects" consists of a biannual event as well as an online exhibition and sale of small art objects. We invite you to visit this website which is regularly updated with works "Made in Vallauris":
www.SmallArtObjects.org
Atelier Tremplin
We are very pleased to be currently hosting the first participants of our Program Troy Aiken (USA), Jessica Cartwright (Bahamas), Phoebe Scott (USA) and Haenam Shin (Korea) The "Atelier Tremplin" program is specifically designed for recent graduates of Ceramic schools: undergrad or graduate cursus. The goal of the Atelier Tremplin is to provide a platform for new graduates that will assist them in making their initial steps into the professional field. The program is designed to give recent graduates a structure to develop and explore their creativity through housing, studio space, exhibitions and opportunity for community engagement. More details here.