Current Exhibitions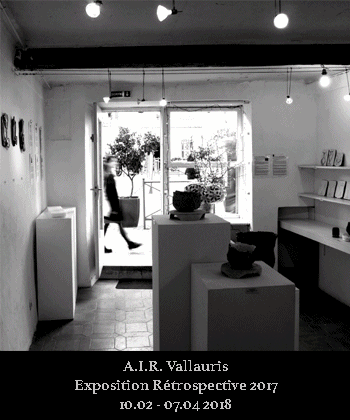 Current Exhibitions
A.I.R. Vallauris  – 50 Resident artists: Permanent exhibition
Exhibition of works created in residency by over 50 international artists. All works on display have been created in residency in Vallauris and the artists have used a variety of techniques and materials to create their works.
Place : Galerie "Aqui Siam Ben", Place Lisnard, 1 boulevard des Deux Vallons, Vallauris
Œuvres créées en résidence 
Exhibition of works created in residence by Amanda BARR (USA), Amit LEBLANG (Israel), Cally LOTZ (Australia), Dennis MAUST (USA), David SIEVER (USA), Tina SUSZYNSKI (USA)
Dates: from September 30 to October 4, 2017
Places : Galerie Aqui Siam Ben, 1 boulevard des Deux Vallons & Atelier A.I.R. Vallauris 21 avenue de Cannes
Amanda BARR- USA
http://www.Amandambarr.com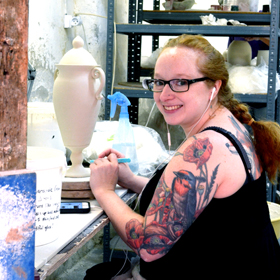 Amanda is an artist, curator, educator, writer, and social media strategist living in Seattle as a long-term resident artist at Pottery Northwest. Barr completed a BA and MA in Modern Languages before pursuing ceramics, earning a post-bacc from University of Colorado Boulder. Her work has been shown internationally, and currently deals with political and social inequality through historical references.
Amit LEBLANG – Israel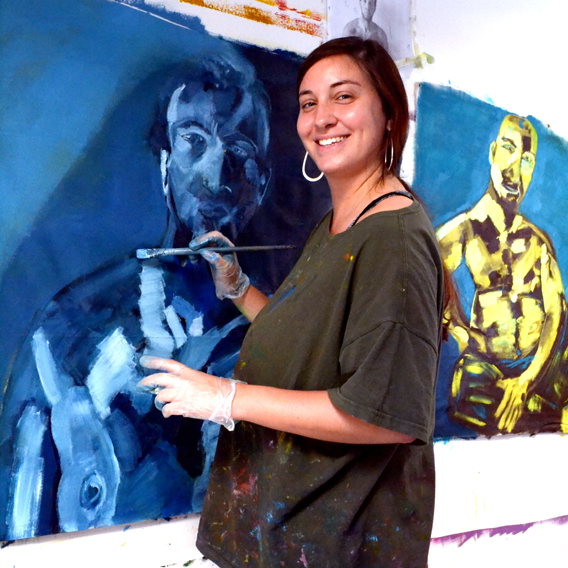 Amit was born in 1994 in Tel Aviv, Israel, where she lives and work. After her military service, she began her Bachelor degree of fine arts in 2014 in Shenkar college in Ramat Gan, Israel. Amit recently did a semester in HSLU, University of Art and Design in Luzern, Switzerland. Her work is combining different medium: print making, video art, sculpturing and painting.
Cally LOTZ – Australia
http://www.thecollectorsartist.com/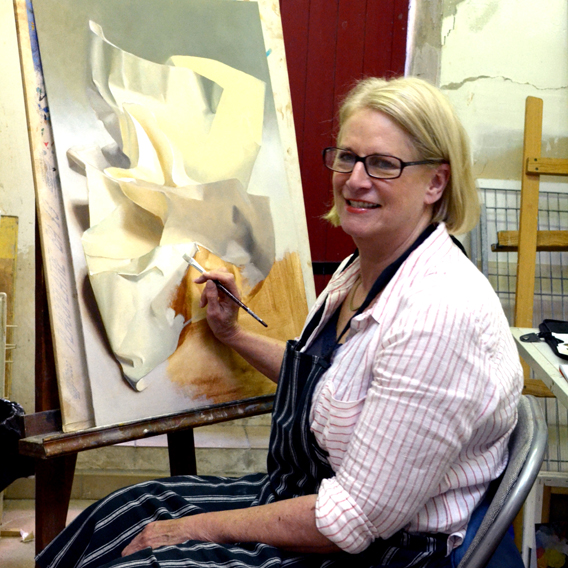 Cally is a contemporary still life painter. She attended Bath Academy of Art in the UK and received a BVA (hons) from the University of South Africa. She has participated in over 20 group shows and 4 solo shows in South Africa, Germany, India and Australia. Through her meditative creations, Cally is more concerned with the formal aspects of painting than the narrative ones.
Dennis MAUST – USA
https://www.dennismaust.com/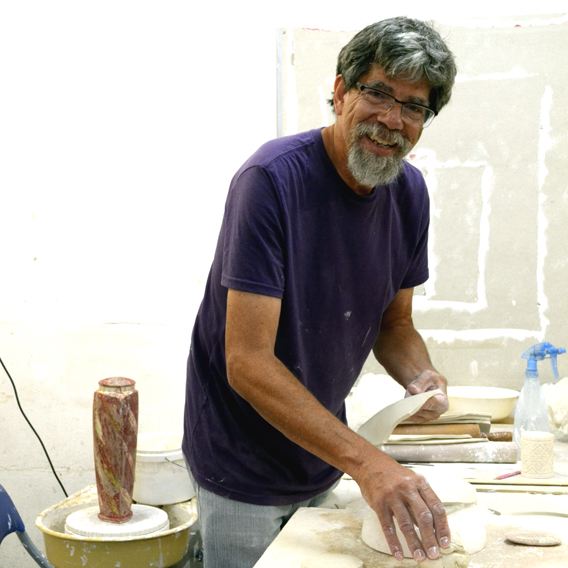 Dennis earned a Master of Arts in Painting and Ceramics from James Madison University. After living in Egypt, Pakistan, and Bangladesh, he earned a Master of Fine Arts degree from the Rochester Institute of Technology's School for American Crafts. Dennis combines teaching ceramics and producing pieces in clay. He has lived in Tanzania where he was involved in product-design work with various craft groups.
David SIEVER – USA
http://www.davidsiever.com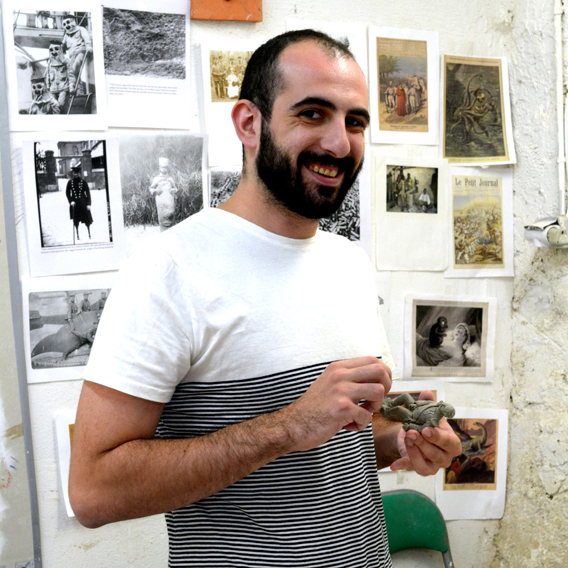 David was born in New York City in 1990, where he lives in Brooklyn. His background is in History which forms the basis of his artist practice and in the spring of 2017 he completed his Masters in Ceramics at The School of the Art Institute of Chicago. After the residency in France, he will be in Australia as a Visiting Artist at The Australian National University.
Tina SUSZYNSKI – USA
http://www.tinasuszynski.com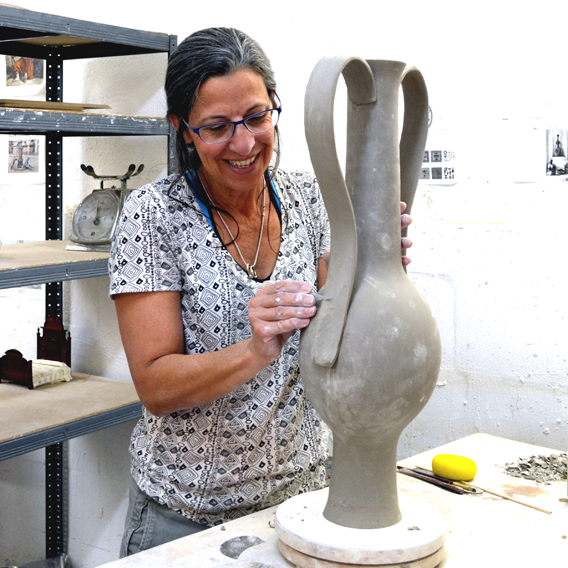 Tina grew up in New Jersey and lives in Colorado. She began making art at a young age, working with a local artist and winning student awards and commissions. She practiced law in Chicago before beginning her ceramics work in 1990. In 1997, she decided to stop practicing law so that she could devote more time to her family and her art.