A.I.R. Vallauris
Located in the heart of the old town Vallauris, A.I.R. Vallauris (Artists in Residence), a non-profit association, welcomes artists from around the world to its lodgings and studios to meet with local artists and to research and create new works in a unique setting. Now in its 14th residency season, A.I.R. Vallauris has welcomed over 200 international artists since its conception in 2001.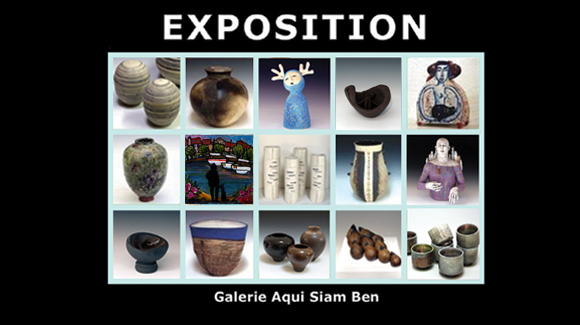 EXHIBITIONS
Galerie Aqui Siam Ben
Works created in residence by over 50 international artists.

10 a.m.- 12.30 p.m. and 1.30 p.m.- 5.30 p.m.
Fête Picasso
A.I.R. Vallauris will be celebrating Fête Picasso
Date: Saturday, July 18, 2015
To celebrate this event, numerous activities are organized throughout the town. A.I.R. Vallauris' activities for the Fête Picasso:
The Galerie Aqui Siam Ben will be open from 10 a.m. to midnight.
19h – 20h aperitif: Galerie Aqui Siam Ben
An exhibition of works created in residence from over 60 artists
Meet with our resident artists
RESIDENCY APPLICATION DEADLINE
2015 Residency Season:

The deadline for the 2015 residency season application is August 2, 2015
Artists in Residence
A.I.R. Vallauris is pleased to host the artists Susan MOLLET and Catherina PAGANI. The artists will be in residence till August 14, 2015 during which time they will create works which will be exhibited at the end of their residency.