Home
Located in the heart of the old town Vallauris, A.I.R. Vallauris (Artists in Residence), a non-profit association, welcomes artists from around the world to its lodgings and studios to meet with local artists and to research and create new works in a unique setting, A.I.R. Vallauris has welcomed over 350 international artists since its creation in 2001.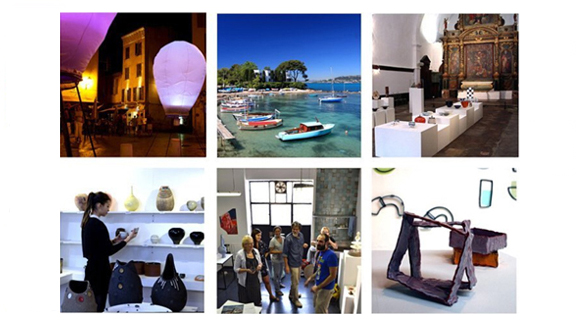 RESIDENCY
We are pleased to host trois artists in actual residency: Milou SARS (The Netherlands), Shei-Chau WANG (USA)
EXHIBITIONS
Collective exhibition of artists in residency: April 30 – May 3. Vernissage — April 3, from 11:00 a.m. to 1:00 p.m. Presentation of this event by journalist, art historian and cultural mediator Katia Flawizky — at 11:30.
Atelier A.I.R.Vallauris 21 Avenue de Cannes, 06220 Vallauris
Current exhibition
Galerie Aqui Siam Ben
"Invitation au Voyage"

Place Lisnard, 1 bd des Deux Vallons. 06220 Vallauris
Online Gallery
For more information, click here to visit our gallery website.