A.I.R. Vallauris
Located in the heart of the old town Vallauris, A.I.R. Vallauris (Artists in Residence), a non-profit association, welcomes artists from around the world to its lodgings and studios to meet with local artists and to research and create new works in a unique setting. Now in its 14th residency season, A.I.R. Vallauris has welcomed over 200 international artists since its conception in 2001.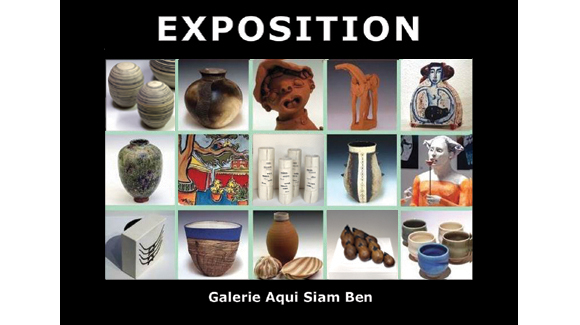 EXHIBITIONS
Galerie Aqui Siam Ben
Works created in residence by over 50 international artists.
10 a.m.- 12.30 p.m. and 1.30 p.m.- 5.30 p.m.
Exhibition "RELIEFS BLANCS"
February 14, 2015 to March 15, 2015
Exhibition space Grandjean
A.I.R. Vallauris is pleased to take part in the exhibition "Reliefs blancs"- a selection of contemporary ceramic works from numerous private and public collections as well as collections from ceramic associations of Vallauris- with the contribution of two works from the A.I.R. Vallauris collection:
"White association" created in residence (2006) by Hiromi ITABASHI
"Nature Morte" created in residence (2012) by Susan SCHULTZ
RESIDENCY APPLICATION DEADLINE
2015 Residency Season:

The deadline for the 2015 residency season application is April 5, 2015
Artists in Residence
A.I.R. Vallauris looks forward to welcoming the artists Ann-Maree GENTILE, Jessica NIELLO, Vicky SMITH and Zixuan ZHANG. The artists will be in residence till May 1, 2015 during which time they will create works which will be displayed at the end of the residency period. The exhibition is scheduled to open on April 25, 2015.