A.I.R. Vallauris
Located in the heart of the old town Vallauris, A.I.R. Vallauris, (Artists in Residence) a non-profit association welcomes artists from around the world to its lodgings and studios to meet with local artists and to research and create new works in a unique setting. In its 13th residency season, A.I.R. Vallauris has welcomed over 200 international artists since its conception in 2001.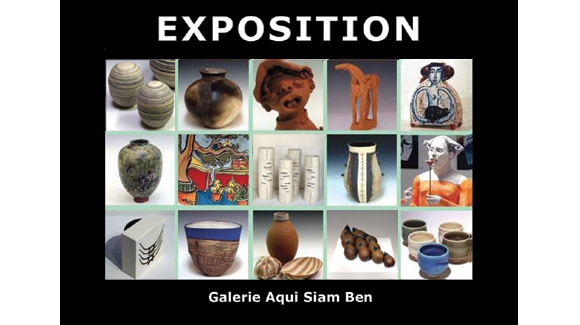 EXHIBITIONS
Galerie Aqui Siam Ben
Works created in residence by over 50 international artists.
10 a.m.- 12.30 p.m. and 1.30 p.m.- 5.30 p.m.
EUROPEAN CERAMIC CONTEXT 2014
European Ceramic Context 2014 forms part of a biennial symposium for European contemporary glass and ceramics on the island of Bornholm in Denmark. The exhibition categories are Ceramic Art and New Talent. Dale Dorosh is the French Commissioner for this show. French ceramic artists were invited to submit their applications in January earlier this year.
RESIDENCY APPLICATION DEADLINE
2015 Residency Season:
The deadline for the 2015 residency season application is 15th October, 2014
Artists in Residence
A.I.R. Vallauris is pleased to welcome the artists Barbara BALZER (USA), Norlynne COAR (USA), Kay EASTWOOD (Ireland), Kathy FAHEY (Australia), Rosi STEINBACH (Germany), and Diane SULLIVAN (USA). The artists will be in residence from 13th September till 17th October during which time they will create works to be exhibited at the end of their residency. An exhibition of these works is scheduled to open on 11th October 2014.