A.I.R. Vallauris
Located in the heart of the old town Vallauris, A.I.R. Vallauris (Artists in Residence), a non-profit association, welcomes artists from around the world to its lodgings and studios to meet with local artists and to research and create new works in a unique setting. Now in its 14th residency season, A.I.R. Vallauris has welcomed over 200 international artists since its conception in 2001.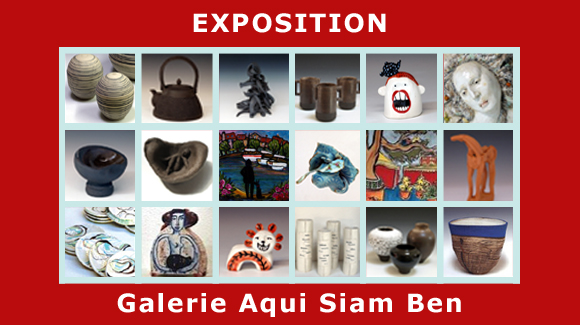 EXHIBITIONS
Galerie Aqui Siam Ben
Works created by over 50 international artists
Tuesday to Saturday, 10 a.m to 5:30 p.m
A.I.R. Vallauris - Korean Collection
Organized in conjunction with the Year France-Korea 2015-2016, and in collaboration with the Municipality of Vallauris Golfe-Juan, the association A.I.R. Vallauris intends to present works created by Korean artists during their residency in Vallauris.

Unfortunately, due to the violent storm that affected the region and the exhibition space and works, the exhibition has been cancelled until further notice.

Click here for more information on France-Korea year
RESIDENCY APPLICATION DEADLINE
2016 Residency Season:

The schedule for the 2016 residency program will be announced shortly. For more information, please write to us at contact@air-vallauris.com
Artists in Residence
A.I.R. Vallauris was pleased to host the artists Deanna BAILEY, Ashleigh CHRISTELIS, Graham DUELL, Stephanie IMBEAU, and Danny MYBURGH. The artists were in residence till November 27, 2015 during which time they will created works which were exhibited at the end of the residency period.