Home
Located in the heart of the old town Vallauris, A.I.R. Vallauris (Artists in Residence), a non-profit association, welcomes artists from around the world to its lodgings and studios to meet with local artists and to research and create new works in a unique setting, A.I.R. Vallauris has welcomed over 350 international artists since its creation in 2001.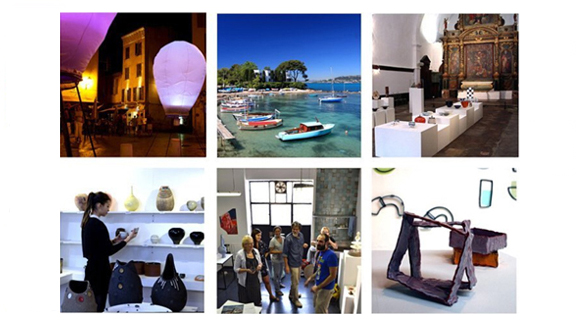 RESIDENCY
We are pleased to host seven artists in actual residency: Fatema ALBADER (Kuwait), Erin FUJIEDA TSUBONO (Australia, Japan), Elizabeth MEYERSOHN (USA), Kyah PARROTT (Australia), Najma SHARIF (USA), Vanesa WALLET HARDI (Slovakia, France), Agnès WYLER (Switzerland)
EXHIBITIONS
Collective exhibition of artists in residency: July 23 – 27. Vernissage — July 23, from 11:00 a.m. to 1:00 p.m. Presentation of this event by journalist, art historian and cultural mediator Katia Flawizky — at 11:30.
Current exhibition
Galerie Aqui Siam Ben
"Invitation au Voyage"

Place Lisnard, 1 bd des Deux Vallons. 06220 Vallauris
Online Gallery
For more information, click here to visit our gallery website.